MotM Spotlight
N/A
MONTH: --
Congratulations to N/A!
RP Info
Chilly winds | Dark clouds | Late evening
RP Season: Late Autumn
RP Event: N/A

ONE MONTH ANNIVERSARY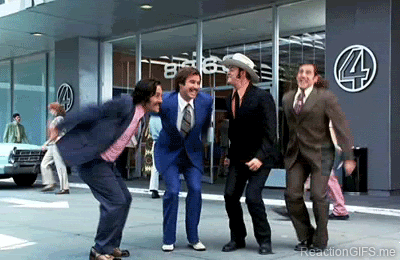 First of all, give yourself a big old pat on the back, because if you're reading this right now it means you had a hand in keeping this pack alive for one month! Not many packs survive for very long, but in these past weeks I have met and gotten to know all of you lovely people as well as see you bring this forum to life, and that is something to be celebrated! Congrats!!
In order to celebrate I have a competition and a few announcements to kick off another month of good timessss.
Pack Playlist
This is our very first pack contest! I would like to assemble a playlist for our website that reflects all of our individual members tastes. Members can enter songs to be added, and the songs can be anything they want! It can be reflective of your feelings for the pack, or a theme song for the pack, or simply a song you like. We will continue to add to add to this over time, but for now only three songs will be chosen!
You can find out more information here:
http://thegraywoodalliance.forumotion.com/t74-official-pack-playlist#727
Updates
- All inactive accounts have been removed. If you wish to rejoin the pack, you will need to reapply or otherwise get in contact with me.
- A new rp event is being planned, and it involves a bit of trouble with some potentially hostile wolves! If your wolf has an old enemy from their past that you may want to be involved in this RP Event, plese fill out the form below and PM it to Zyro:
Code:

Your Character's Name:
Your Character's Enemy Name:
The Enemie's relationship with your character: (sibling/rival/old friend/etc.)
Why are they enemies?:
Would you be willing to RP as the enemy character?:
Very brief description of the enemies personality:
Anything else?:
____________________________
"Work hard in silence. Let your success be your noise."
-Frank Ocean
Avatar by the amazingly talented Dhela.
Alright!! So many exciting things in the works ;3

____________________________
Art by the lovely Ceviche

Zwei

Head Spear




Posts

: 329


Location

: hell probably



Happy 'birth'day to us!! XD
Last edited by Jackaal on Tue Jul 26, 2016 11:23 am; edited 3 times in total
U guys are awesome and make me happy HAPPY 1 MONTH<3
also the RP plot sounds hecka awesome i can't wait!!!

Vorocia




Posts

: 449


Location

: asshai





Similar topics
---
Permissions in this forum:
You
cannot
reply to topics in this forum